About Us
The Zimmer Foundation for China was established to implement holistic programs to improve the economic and spiritual conditions in rural Guizhou. The Zimmer Foundation is a US 501(c)(3) tax exempt organization established in memory of Rev. & Mrs. Gerald R. Zimmer who served in China 1936-1948.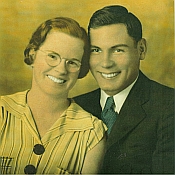 Rev. & Mrs. Gerald R. Zimmer were Educators who, in the middle 1930s decided they wanted to be missionaries and went to China to preach and teach. They went to a very remote area in the interior, to a small town of Tongren. There they lived with the people, learned their language and customs and worked to improve their situation.
They saw a need for teachers and help to found the Tongren Teachers College, which has since grown to be a full fledged university; Tongren University. The same desire Rev. & Mrs. Zimmer had to support needy students with scholarships is being carried on today with the generosity of people like you.